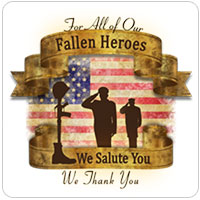 Monday is Memorial Day
Added May 21, 2015
Next Monday, May 25, 2015, is Memorial Day, a day dedicated to honoring and remembering American service members, past and present. We encourage everyone to take some time that day to reflect on the sacrifices that have been being made on a daily basis for more than two centuries by those who protect our freedoms and way of life around the world.
In honor of this important day, the Department of Veterans Affairs will be holding a number of events around the country in commemoration of these American heroes.